Z9–I–4 MO 2017
Numbers 1, 2, 3, 4, 5, 6, 7, 8 and 9 were prepared for a train journey with three wagons. They wanted to sit out so that three numbers were seated in each carriage and the largest of each of the three was equal to the sum of the remaining two. The conductor said that it is not a problem, and tried to help the numbers. On the contrary, the dispatcher claimed that it was not possible. Decide who is right.

Result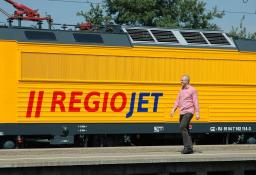 Our examples were largely sent or created by pupils and students themselves. Therefore, we would be pleased if you could send us any
errors you found, spelling mistakes, or rephasing the example. Thank you!
Please write to us with your comment on the math problem or ask something. Thank you for helping each other - students, teachers, parents, and problem authors.
Showing 1 comment:

Dr Math
Dispatcher is right. In each wagon shall be the sum of the numbers even. In one wagon must sit 9 and therefore the next two numbers whose sum is 9 and overall sum in the wagon is 18. The total sum of all numbers is 45 and the other two wagons already account for 45-18 = 27. However even number 27 can not be decomposed into the sum of two even numbers (in each wagon, the sum is always even). And so the task is not a solution and dispatcher's right.
You need to know the following knowledge to solve this word math problem:
Next similar math problems: